Saturday, May 09, 2020 / 10 a.m. - 2 p.m.
Heart Healthy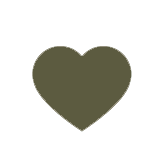 Youth Fishing Tournament
Meeting Place: Marina
10:00 am - 2:00 pm
Join the fishing fun at Millwood State Park in a youth fishing derby! The Arkansas Game and Fish Commission is stocking a portion of the lake with 250 channel catfish, so there will be plenty to catch. Prizes will be given to the winners and programs and crafts will be available during the event. Register by calling Millwood State Park in the days or weeks leading up to the fishing derby. To participate, you must be registered by 9:45 a.m. on the day of the fishing derby! The derby begins at 10 a.m. and ends at 2 p.m. Winners will be announced and prizes given shortly after the derby ends at the pavilion. The marina will have minnows, goldfish, worms and any tackle you may need. If you have any questions regarding the event, please call Millwood State Park.