Thursday, February 02, 2023 / 2 p.m. - 2:45 p.m.
Heart Healthy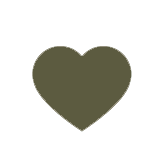 World Wetlands Day: Kingfisher Trail Hike
Meeting Place: Kingfisher Trailhead, West Summit Area
2:00 pm - 2:45 pm
Celebrate World Wetlands Day with us here at Pinnacle Mountain State Park by exploring one of our own wetlands firsthand! This walk travels a 0.5-mile paved loop, where we will meander along the shoreline of the Little Maumelle River and discover why our wetlands are so important to the local ecology and communities. With the chance to witness and experience a multitude of species of plants and animals native to our wetlands here in Arkansas, this hike is appropriate for all ages, easy in difficulty, and a great location to get out and explore for World Wetlands Day!