Saturday, May 21, 2022 / 1 p.m. - 5 p.m.
Heart Healthy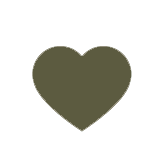 Woolly Hollow State Park Shoreline Litter Cleanup
Meeting Place: Snack Bar Parking Lot
1:00 pm - 5:00 pm
Join in the nationwide effort to clean up and improve public lands by joining us at Woolly Hollow State Park for our annual shoreline cleanup. We will be floating and walking the shorelines and roadways in the park, targeting litter that has accumulated over our busy Spring season. Park boats are limited, so bringing your own boat is encouraged, but not required. Cleanup supplies will be provided.