Book Now
Heart Healthy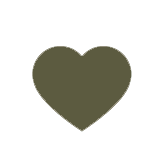 Wild Herbal Field Trip & Medicinal Plant Symposium
PLEASE NOTE: This is an event that requires attendance on all days listed.
Meeting Place: Ozark Folk Center State Park
This fieldtrip and symposium is for students, practitioners, and teachers of the herbal arts. Our experienced guest specialists know, conserve, and use plants.
Saturday, March 14 - Medicinal Plant Symposium (Required for Field Trip Participation)
Native Medicinal Plants: Uses, Cultivation, Conservation, Connections and Ecology
-- Helen Lowe Metzman
Using and Preserving Wild Foraged Foods --
Bo Brown
Herbal Wild Luncheon (included in workshop fee)
The Medicinal Virtues of Violas—Herb of the Year 2022 -- Susan Belsinger
North American Viola Species & Their Traditional Uses by Indigenous People --
Kathleen Connole
Make a Viola Infusion for Your Own Apothecary
Field Trip Facts: You may select either the Friday, May, 13 or Sunday, May 15 field trip. Attendance is limited. The Field Trip is offered only to those who attend the Symposium. The symposium will take place on Saturday, May 14, 2022. Bus transportation to field trip destinations, picnic lunch, and water will be provided. The woodland trails range from easy to moderately difficult. There is a short climb up a narrow trail over slippery rocks to get to the base of the water fall. The two-mile hike back to the bus is uphill. Participation is limited to physically fit people who can walk independently for three miles on sloped, uneven terrain. Wear hiking shoes or boots. Walking stick and weather-appropriate apparel are recommended.
Click here to register and read about the Wild Herbal Field Trip & Medicinal Plant Symposium Schedule and Teacher Bios