Saturday, June 12, 2021 / 9 a.m. - 11 a.m.
Heart Healthy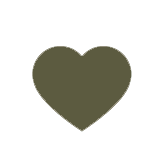 West Summit Trail Guided Hike Tour
Meeting Place: West Summit Trailhead
9:00 am - 11:00 am
Looking to summit Pinnacle Mountain? Or just looking to get more out of your experience of this great 1 1/2-mile hike? Join a park interpreter up this strenuous trail and discover some commonly overlooked gems along the way, like tales from the mountain's history, local flora and fauna, and ways to be stewards of this local treasure to ensure it for future generations. COVID-19 SAFETY GUIDELINES ARE IN EFFECT FOR GUEST AND STAFF SAFETY. SPACE MAY BE LIMITED.