Saturday, May 28, 2022 / 10 a.m. - 11:30 a.m.
Heart Healthy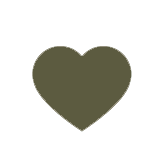 Wagon Road History
Meeting Place: Will Apple's Road Trailhead east of the Visitor Center
10:00 am - 11:30 am
Settlers scratched out a living on top of Mount Magazine until 1936. Search for evidence of their occupation along an old wagon road. See how plants interpret history.