Wednesday, November 13, 2019 - Saturday, October 26, 2019 / 3 p.m. - 4 p.m.
Heart Healthy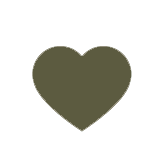 Trek and Treat
Meeting Place: Bear Creek Loop Trailhead
3:00 pm - 4:00 pm
From beautiful scenery to forest animals, there's always a treat to be found in nature. Join a park interpreter for a 1-mile hike to discover the treasures of Bear Creek Loop. We'll look for hidden Halloween candy as we walk. Wear sturdy shoes and bring water.