Sunday, September 26, 2021 / 9:30 a.m. - 10:30 a.m.
Heart Healthy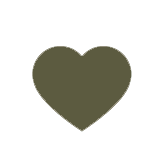 Tree ID Hike
Meeting Place: Brushy Creek Trailhead
9:30 am - 10:30 am
Join a park interpreter for this look at the many different trees in the park and how you can identify them. We will take a short walk on the Brushy Creek Trail to discover the types of trees that can be found in the park. You will have a chance to create your own crayon rubbing of a tree leaf you find along the trail.