Saturday, August 24, 2019 - Saturday, August 17, 2019 / 6 a.m. - 8 a.m.
Heart Healthy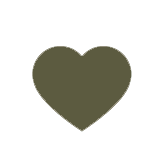 Sunrise Paddle on Jimmie Creek
Meeting Place: James A. Gaston Visitor Center
6:00 am - 8:00 am
Adults: $20.00
Children ages 6-12: $10.00
Join a park interpreter for your chance to watch the sunrise from a kayak on a remote section Bull Shoals Lake. We will paddle the shores and coves from the Fairview Access point and hopefully spot some wildlife as a new day unfolds. All gear is provided. Wear clothes and shoes that you can get wet, bring a water bottle, snacks, and flashlight; a headlamp is advised. Children under 13 must be in a tandem boat with an adult. Space is limited! Pre-register at the James A. Gaston Visitor Center or call (870) 445-3629.