Sunday, March 19, 2023 / 6:30 a.m. - 8:30 a.m.
Heart Healthy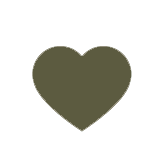 Sunrise Hike on the West Summit
Meeting Place: West Summit Trailhead
6:30 am - 8:30 am
Join a park interpreter as we depart from the West Summit trailhead to the top of Pinnacle Mountain to experience the sunrise over the Arkansas River valley. This hike is 1.5 miles round trip, and rated hard in difficulty. Be sure to bring water, sturdy footwear and clothes appropriate for the weather, being mindful it is both colder and more exposed on the summit.