Sunday, June 13, 2021 / 10 a.m. - 10:30 a.m.
Heart Healthy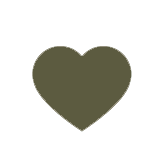 Sparrow Search
Meeting Place: Hang Glider Launch Site
10:00 am - 10:30 am
Mount Magazine State Park is the only known nesting site for rufous-crowned sparrows in Arkansas. There are only a few here now. Meet at the hang glider launch site near Cabin 8 to try to find sparrows and other birds. COVID-19 SAFETY GUIDELINES ARE IN EFFECT FOR GUEST AND STAFF SAFETY. SPACE MAY BE LIMITED.