Sunday, November 24, 2019 / 2 p.m. - 3 p.m.
Heart Healthy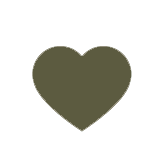 A Sound's Purpose Hike
Meeting Place: Visitor Center
2:00 pm - 3:00 pm
Sounds send messages, sounds have purpose, and sounds allow transcendence in otherwise deafening situations. Tuning in, or tuning out, is not as big of a challenge as we might think. Join Park Interpreter Heather for a hike to uncover the purposes of the sounds around us. This hike covers a distance of about 1-mile. Please be sure to wear sturdy shoes and bring along some water.