Tuesday, February 25, 2020 / 12 p.m. - 2 p.m.
Heart Healthy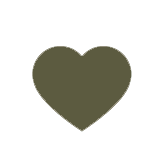 Sit & Stitch
Meeting Place: Fiber Arts Shop
12:00 pm - 2:00 pm
Held every Tuesday at noon, weather permitting, this open group meets in the Fiber Arts Shop from noon to 2 p.m. Both men and women bring their own projects like crocheting, leatherworking, quilting, whittling, embroidery, spinning, and knitting. We talk about movies we've seen, who's not well, the price of propane, who is kin to whom, and anything that catches our fancy. It is a mission-connected gathering, perpetuating the crafts and the ways of these Ozark hills.

If you want to join us to learn a craft, to improve your skills, or to connect to your Ozark community, you are welcome. Bring a brown bag lunch, or potluck food to share. Come over your lunch hour, or stay for the whole two hours. If there is ice or snow, Sit & Stitch will be cancelled.