Saturday, September 18, 2021 / 10 a.m. - 11:30 a.m.
Heart Healthy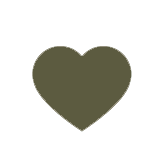 Shaddox Hollow Geology Hike
Meeting Place: Shaddox Hollow Trailhead
10:00 am - 11:30 am
Join Park Interpreter Chris on this 1.5 mile, moderately difficult loop through Shaddox Hollow as we discover the different rock layers along the trail and learn about the forces that shaped the Ozarks. Meet at the Shaddox
Hollow trailhead, wear sturdy shoes and bring water. COVID-19 SAFETY GUIDELINES ARE IN EFFECT FOR GUEST AND STAFF SAFETY. SPACE MAY BE LIMITED.