Saturday, September 14, 2019 / 4 p.m. - 5 p.m.
Heart Healthy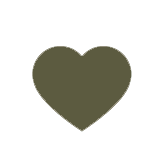 Seven Hollows Hike
Meeting Place: Seven Hollows Parking Area
4:00 pm - 5:00 pm
Meet Park Interpreter BT for a short hike into the Seven Hollows. This hike will not be the whole trail, it will be about 1-mile in length. On the way we will see the diverse ecosystems of Petit Jean State Park and how we can play a role in preserving it for future generations. Be sure to wear sturdy shoes and bring water.