Wednesday, March 29, 2023 / 10 a.m. - 10:45 a.m.
Heart Healthy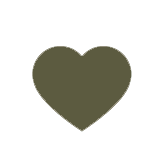 In Search of Spring
Meeting Place: Bear Creek Lake Day Use Area
10:00 am - 10:45 am
Join a park interpreter as we search for signs of spring. We will see if we can find the answer to what causes the trees to start budding and seedlings to start growing this time of year. In addition, we will discover why we see the return of animals that were absent during the winter months.