Saturday, May 16, 2020 / 10 a.m. - 12 p.m.
Heart Healthy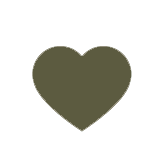 Scout Day
Meeting Place: Toltec Mounds Archeological State Park Visitor Center
10:00 am - 12:00 pm
Participant: $3.00
Leaders in Uniform: Free
This special day is designed to help Cub Scouts and Boy Scouts earn their Indian Heritage Award available through the Quapaw Boy Scout Council Office. Activities include a guided tour of the mound site and a demonstration of Native American tools and weapons. Reservations are required, as space is limited.