Saturday, September 14, 2019 / 8 a.m. - 10 a.m.
Heart Healthy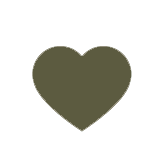 Rockin' the Rocky Valley
Meeting Place: Visitor Center
8:00 am - 10:00 am
Enjoy scenic vistas and a beautiful view of the Arkansas River during this 2.5-mile moderate hike. Park Interpreter Kellie will share the history, geology, and ecology of this unique trail. Wear sturdy shoes and bring your water bottle.