Thursday, July 11, 2019 / 4 p.m. - 4:45 p.m.
Heart Healthy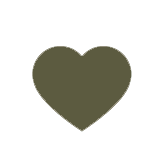 Rock House Cave Hike
Meeting Place: Rock House Cave Parking Area
4:00 pm - 4:45 pm
Meet with Park Interpreter Carrie to hike to the park's archeology site, Rock House Cave. We will view American Indian rock art. This hike is ¼-mile long. Please wear sturdy shoes and bring along water.