Sunday, September 15, 2019 / 9 a.m. - 9:45 a.m.
Heart Healthy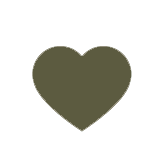 River Valley Overlook Hike
Meeting Place: Visitor Center
9:00 am - 9:45 am
Take a quick hike from the visitor center to the River Valley Overlook with Park Interpreter Alex. This is a less strenuous alternative to climbing to the pinnacle that still promises a beautiful view of the park and its surroundings! Be prepared to climb up and down 52 steps.