Saturday, November 30, 2019 / 7 p.m. - 8:30 p.m.
Heart Healthy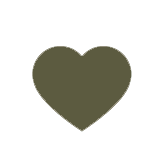 Owls of Hobbs and Fall Owl Prowl
Meeting Place: Visitor Center
7:00 pm - 8:30 pm
Do you know "who" makes their home at Hobbs State Park? Owls do! Park Interpreter Chris will lead this program as we learn about the park's owls. The first portion will be indoors, and then we'll carpool to a nearby location and go on a short hike to try and locate some owls. We'll have to be quiet, but "who" knows what we'll find?