Heart Healthy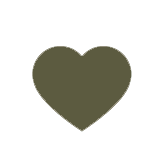 No Boundaries Spring Break Day Camp
PLEASE NOTE: This is an event that requires attendance on all days listed.
Meeting Place: Multi-Purpose Room
This day camp is for 3rd-5th graders interested in nature and the outdoors. This week will consist of educational programs, crafts, games, and other recreational activities. Twenty scholarships are being sponsored by local businesses and individuals, which covers instructors, materials, and use of equipment. Registration will begin March 1, 2023 at 8 a.m. Registrations must be turned in to the Mississippi River State Park. Children will be registered in the order their registration is received.