Friday, September 13, 2019 / 8 p.m. - 9 p.m.
Heart Healthy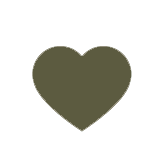 Night Hike on the Stagecoach Road
Meeting Place: Enders Fault Parking Lot
8:00 pm - 9:00 pm
Join the park interpreter on a 1.5-mile hike after hours on the old stagecoach road. We will enjoy the sights and sounds of the night, and have the potential to see nocturnal creatures not commonly spotted during daylight hours! Bring a flashlight and wear sturdy shoes.