Friday, December 13, 2019 / 5 p.m. - 6 p.m.
Heart Healthy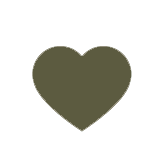 Night Hike on the Seven Hollows
Meeting Place: Seven Hollows Trailhead
5:00 pm - 6:00 pm
Meet Park Interpreter Carrie at the Seven Hollows trailhead for a special night-hiking experience along a short section of the Seven Hollows Trail. We will be exploring the forest in a new light. This is a great hike, so be sure to wear sturdy shoes and bring your flashlight to see what's out there!