Friday, May 20, 2022 / 8 p.m. - 8:45 p.m.
Heart Healthy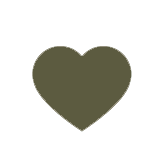 Night Hike to the Rock House Cave
Meeting Place: Rock House Cave Parking Area
8:00 pm - 8:45 pm
Join Park Interpreter Jake for this night hike down to the park's archeology site: Rock House Cave. We will view ancient, mysterious rock art and imagine what life was like for the American Indians who created it. Please bring a flashlight and water. This hike is ¼-mile long and covers uneven terrain.