Friday, July 12, 2019 / 9 a.m. - 9:30 a.m.
Heart Healthy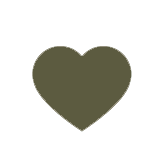 Navigating Petit Jean
Meeting Place: Public Swimming Pool Parking Area
9:00 am - 9:30 am
Modern GPS units are everywhere: in smartphones, in automobiles. But when high-tech disappears, getting back to essential compass reading is never a bad idea. Join Park Interpreter BT to begin orienteering for points unknown by using magnetic compass coordinates. Please bring a compass if you have one.