Friday, September 23, 2022 / 1 p.m. - 2 p.m.
Heart Healthy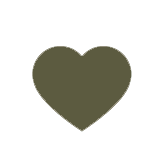 Nature Journaling
Meeting Place: Hindman Hall Museum (Visitor Center)
1:00 pm - 2:00 pm
These hallowed battlefield grounds were once stormed by opposing soldiers and saw heavy fighting. Today, we are able to enjoy the scenic, natural beauty that has been preserved. Join us for nature journaling where we will draw our inspirations. Please bring water.