Sunday, March 19, 2023 / 8:30 a.m. - 9:30 a.m.
Heart Healthy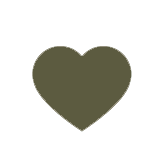 Nature Bingo
Meeting Place: Wonder House Parking Lot
8:30 am - 9:30 am
We often spend so much time focusing on the ground in front of us that we don't notice the amazing things just out of our view. Join a park interpreter for a 1-mile hike along the Spring Trail and a fun game of nature bingo to challenge your observational skills. Be sure to wear close-toed shoes and bring plenty of drinking water.