Saturday, September 12, 2020 / 10 a.m. - 10:30 a.m.
Heart Healthy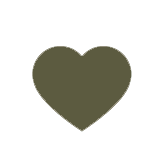 Native Plant Walk
Meeting Place: Visitor Center
10:00 am - 10:30 am
Pulaski County Master Gardeners will lead visitors through the native plant gardens at the visitor center. Visitors will learn about the benefits of gardening with native plants and how to incorporate native plants into their existing gardens, as well as growth and maintenance needs of some of the more common native plants found in the park's gardens. Space is limited; please call the visitor center at (501) 868-5806 to register today!