Friday, November 25, 2022 / 11 a.m. - 11:30 a.m.
Heart Healthy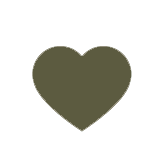 Mountain Rendezvous: A Walk in the Woods
Meeting Place: Rendezvous Camp
11:00 am - 11:30 am
Meet Park Interpreter BT for a walk in the woods alongside the Rendezvous encampment. Do you know an oak from a maple? Settlers knew their trees and so should you.