Friday, January 27, 2023 / 2 p.m. - 4 p.m.
Heart Healthy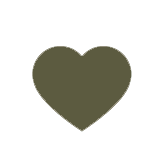 Live Falconry Hunt
Meeting Place: Marina
2:00 pm - 4:00 pm
Join master falconer Rusty Scarborough on an actual hunt using live hawks. We'll take a short boat ride to a nearby island where Rusty will turn loose a couple trained hawks in search of prey. Participants must be in good physical condition, capable of walking through brush and over uneven terrain as they participate in the action (following/flushing game). Participants should be prepared for the possibility of a successful hunt where prey is captured and consumed by the hawk. Participants are asked not to wear any clothing with fur or loose articles that could possibly resemble a small mammal. Space is limited; reservations can be made at the lodge front desk (501) 865-5851 beginning Monday, January 23rd.