Sunday, November 17, 2019 / 2 p.m. - 2:30 p.m.
Heart Healthy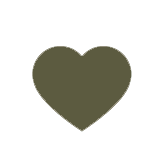 Lakeside Stroll
Meeting Place: Marina
2:00 pm - 2:30 pm
Lake Fort Smith is a beautiful lake indeed, and there are many reasons why. Join a park interpreter for a short stroll down to the water's edge and discover first-hand what effects the quality of our lake and why it's vital that this lake is healthy. This stroll covers a distance of about ½-mile. Please be sure to wear sturdy shoes.