Saturday, August 08, 2020 / 1 p.m. - 3 p.m.
Heart Healthy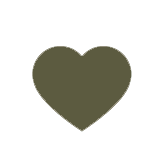 Kayaking 101
Meeting Place: Marina
1:00 pm - 3:00 pm
Spend some time on the lake learning basic paddling and kayaking maneuvers. Kayaks, paddles, and life jackets provided. Reservations are required. Cost is $25 per person and space is limited. Morning and afternoon classes are offered. Call the park for more information.