Friday, June 11, 2021 / 8:30 a.m. - 10:30 a.m.
Heart Healthy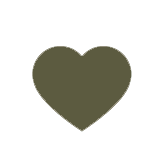 Kayak Fishing Excursion
Meeting Place: Marina
8:30 am - 10:30 am
Adults: $15.00
Children age 6-12 : $10.00
Hands down, one of the best ways to enjoy DeGray Lake is from inside a kayak, paddling along the shoreline, exploring quiet coves. Throw a fishing rod into the mix and you could be in for some truly exciting times! Join a park interpreter for an introduction into the adventurous sport of kayak fishing! Flatwater kayaks, paddles, and life jackets are provided, and no previous paddling experience is necessary. Participants must supply their own fishing bait and tackle or plan to rent/purchase gear from the marina. A park interpreter will guide you through the basics of kayaking along with special considerations for fishing from a kayak. Participants must be at least 13 years old to paddle a boat solo. There is limited space available for children ages 6-12 to ride with an adult. Reservations are required and are taken at the marina beginning noon the day before, (501) 865-5841. Wear clothes and shoes that can get wet, and bring a bottle of water! Please arrive 10-15 minutes early to pay at the marina and be ready to begin on time.
#FreeFishingWeekend #FishNatural #FishArkansas

COVID-19 SAFETY GUIDELINES ARE IN EFFECT FOR GUEST AND STAFF SAFETY. SPACE MAY BE LIMITED.