Friday, July 12, 2019 / 10 a.m. - 11:15 a.m.
Heart Healthy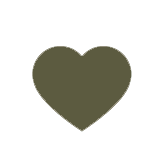 Home Sweet Home Hike
Meeting Place: North Side of Lovers Leap Trail
10:00 am - 11:15 am
Meet Park Interpreter Melissa for a hike through our neighbors' homes. Learn of all the different animals and their habitats as we hike at Queen Wilhelmina State Park. We will start on the north side of the Lovers' Leap trail.