Sunday, February 16, 2020 / 9 a.m. - 9:45 a.m.
Heart Healthy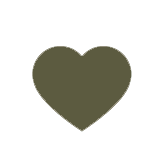 Hikes, Hearts, and Hugs - Bear Hugs at Bear Cave
Meeting Place: Bear Cave Parking Area
9:00 am - 9:45 am
Bring your partner to the Bear Cave parking area to commence upon a walk among some exhilarating slot canyons and stone pillars. We might even send an echo out along the park's lower canyon. And then there is the local folklore of Bear Cave.