Sunday, February 12, 2023 / 11 a.m. - 11:45 a.m.
Heart Healthy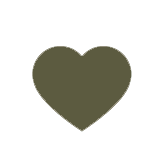 Hikes, Hearts, and Hugs - 1,000 Years Ago, Village Sweethearts
Meeting Place: Rock House Cave Parking Area
11:00 am - 11:45 am
Meet Park Interpreter Jake to delve into what we know of the culture that created Petit Jean State Park's rock art and ponder questions shrouded in mystery by time. What was love like in the ancient past? Maybe we can come closer to understanding. This program involves a short hike over uneven terrain.