Friday, November 22, 2019 / 3 p.m. - 3:45 p.m.
Heart Healthy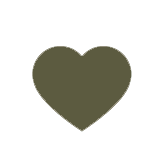 Hike Along the Canyon
Meeting Place: Breezeway of Mather Lodge
3:00 pm - 3:45 pm
Meet Park Interpreter Carrie for a hike along Cedar Creek Canyon to see a view of Cedar Falls. Along the way we will see glimpses of rock glades, deep canyon walls, and beautiful sandstone structures. This hike is ½-mile long and is moderate.