Sunday, March 22, 2020 / 10 a.m. - 11 a.m.
Heart Healthy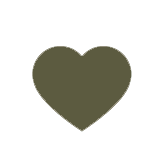 Guided Nature Hike
Meeting Place: Deer Run Trailhead
10:00 am - 11:00 am
Come out and get an in-depth look at some of the natural aspects of Moro Bay State Park on this guided easy-moderate hike on our 1/4-mile long Deer Run Trail. Participants will learn about the wildlife, flora, and history of Moro Bay State Park. Please wear comfortable shoes and clothing.