Friday, November 24, 2023 / 11 a.m. - 12:15 p.m.
Heart Healthy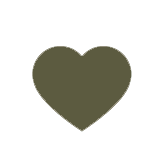 Green Friday Highpoint Hike
Meeting Place: Lodge
11:00 am - 12:15 pm
Enjoy the natural and cultural treasure of Mount Magazine State Park's highpoint hike this Green Friday, a calm alternative to braving the chaotic shopping on Black Friday. Reaching the highpoint provides more than just bragging rights- it provides a sense of home and habitat! Join a park interpreter for a hike to the highest point in Arkansas. Seasonally appropriate attire, drinking water, sturdy hiking shoes, insect repellent, and sunscreen (although this hike is very shaded), are all highly recommended. We will meet at the lodge lobby for this moderate-difficulty 1 hour, 15-minute hike up and down Signal Hill.
#GreenFriday #OptOutside