Friday, November 29, 2019 / 1 p.m. - 4 p.m.
Heart Healthy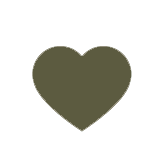 Green Friday
Meeting Place: Visitor Center
1:00 pm - 4:00 pm
Instead of stressing out about finding a good deal on the latest gadget this holiday season, let's all take the time to be thankful for all that we have here in Northwest Arkansas– clean water and air, and time with friends and family. 'Green Friday' is a chance to give a gift that is priceless – a connection – a memory! There is true value in our natural areas, recreational activities, and traditions. Getting out and exploring them with friends and family are those priceless connections – those priceless memories. What is your "connection"? Hiking or biking in the woods? Doing a craft?
Find a real value at Hobbs State Park by reconnecting with the things that most of us find important in life. Hobbs is the ideal place to avoid the stress of crowds, long lines, and rain checks on sale items usually associated with the holidays. Consider new family traditions that you may just find priceless. The memories you make will last far longer than the latest gadget. Activities include a fly-tying demonstration, crafts, interpretive programs and hikes. Call (489) 789-5000 for details.

#GreenFriday
#OptOutside