Friday, February 14, 2020 - Sunday, February 16, 2020 / 8 a.m. - 9 a.m.
Heart Healthy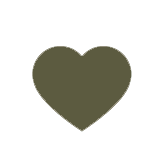 The Great Backyard Bird Count
Meeting Place: Lodge
8:00 am - 9:00 am
The Great Backyard Bird Count (GBBC) is an annual four-day citizen science event
that engages bird watchers of all ages and skill levels in counting birds. Join
Park Interpreter Melissa as we hike around the lodge to see how many types of
feathered friends we can count. Limited amount of binoculars will be provided.
Feel free to bring your own binoculars and cameras!