Saturday, October 19, 2019 - Wednesday, October 16, 2019 / 2 p.m. - 2:45 p.m.
Heart Healthy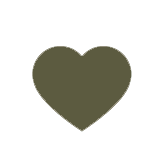 Fossil Finding Hike
Meeting Place: Fossil Flats Trailhead in Camp Area A
2:00 pm - 2:45 pm
In an age long ago, sedimentary rocks formed this unique landscape of the Ozark Plateau. Limestone is one of four sedimentary rocks found in Devil's Den State Park. Many fossils, left behind in the limestone, can tell us a story of the park's distant past. Join Park Interpreter Mystina for an easy hike to see some of these amazing fossils. Please wear sturdy shoes.