Saturday, September 19, 2020 / 5 p.m. - 7:30 p.m.
Heart Healthy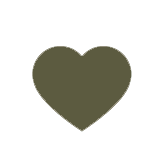 Fall Equinox Celebration
Meeting Place: Visitor Center
5:00 pm - 7:30 pm
Adults : $4.00
Kids ages 6-12: $3.00
Under 6: Free
Over 1,000 years ago, the Plum Bayou Culture built this unique mound complex for ceremonial activities that may have included games, feasts, and other special celebrations. This event will offer hands-on opportunities to learn about Native American culture. Come celebrate the fall season by participating in Native American weapons demonstrations as well as learning about native foods. Samples available while they last! At 6 p.m., we will begin a guided tour with a park interpreter of the mound site to observe the sunset over Mound A.