Saturday, September 23, 2023 / 2:30 p.m. - 3:30 p.m.
Heart Healthy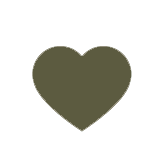 ER-Signs of Life!
Meeting Place: Visitor Center Picnic Tables
2:30 pm - 3:30 pm
It takes a sharp eye and keen senses to detect evidence of living creatures when out on an Environmental Reconnaissance hike. Join a park interpreter to see what evidence you can come up with.