Saturday, May 14, 2022 / 10:30 a.m. - 11:30 a.m.
Heart Healthy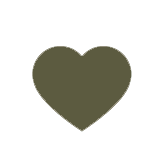 Eagle Hike to the Big Bluff Overlook
Meeting Place: Big Bluff Trailhead
10:30 am - 11:30 am
Join a park interpreter for a guided hike to an Ozark treasure, the Big Bluff Overlook. Along the way we will see a variety of habitat types. We will view an eagle's nest from the overlook of the trail in hopes of viewing the eagles on or near the nest. The Big Bluff Trail is moderately strenuous, so please wear comfortable walking shoes and bring a water bottle.