Saturday, November 18, 2023 / 10 a.m. - 3 p.m.
Heart Healthy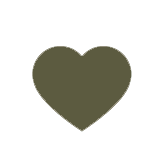 Dutch Oven Outdoor Cooking Workshop
Meeting Place: Pinnacle Pavilion
10:00 am - 3:00 pm
Join a park interpreter for a hands-on class about cooking with Arkansas's official state cooking vessel, the cast iron Dutch oven. Learn everything you need to know about seasoning, cleaning, and cooking with a camp Dutch oven. Ovens, ingredients, and cooking utensils are supplied. You get to eat what you cook! Class size is limited so please call the visitor center to register and please let park staff aware of any and all food allergies.
COVID-19 SAFETY GUIDELINES ARE IN EFFECT FOR GUEST AND STAFF SAFETY. SPACE MAY BE LIMITED.