Tuesday, July 16, 2019 - Wednesday, July 31, 2019 / 4 p.m. - 5 p.m.
Heart Healthy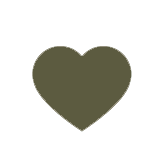 Devil's Den Softball
Meeting Place: Ball Field in Camp Area E
4:00 pm - 5:00 pm
Everyone is invited to join the park interpreters for softball. Come be a part of this living legacy! We have gloves, bats, and balls, but we need you for a game!