Friday, November 22, 2019 / 2 p.m. - 3 p.m.
Heart Healthy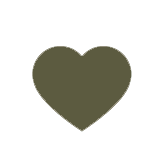 Conservation Hike
Meeting Place: Brown Springs Picnic Area
2:00 pm - 3:00 pm
Mount Magazine State Park is a testament to successful conservation and rehabilitation of a natural environment. The western end of the mountain is a wonderful showcase of how far the state park has returned to its natural setting. Join a park interpreter at the Brown Springs Picnic Area for a 1 1/2-hour hike.