Tuesday, March 16, 2021
Heart Healthy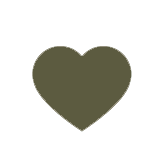 Combining Herbs & Spices to Create Your Own Blends
Meeting Place: Administration Building
Class Fee: $100.00
Registration Fee: $20.00
Materials Fee: $25.00
Presented by Susan Belsinger
In this day-long class, students will learn how easy it is to formulate and create their own herbal blends and smell and taste how much better homemade versions are than store-bought. Not only will we make the blends, we will sample them with certain foods or taste them in a dish. We will create a few familiar, basic blends like Poultry Stuffing Blend that is good to use with chicken and turkey as well as dressing, soup, and gravy, and an Italian Herb Blend which is delicious in tomato sauce, minestrone, pasta e fagioli, on pasta, and then use it to make a tasty garlic bread. We will make a fresh version of Herbes de Provence and blend it with cream cheese for a delectable spread.
We will prepare a few, more exotic blends like Gomasio, a Japanese condiment, and Za'atar, a Mid-eastern blend with thyme, oregano, sesame, and sumac and taste them with vegetable crudites. One of Susan's favorite and often used blends, Togarashi, combines chiles with sesame seeds, seaweed, and citrus zest. You will be amazed at this flavor combo which is used as a table condiment in Japan; we'll try this with edamame. Susan will bring some assorted sea vegetables for show and tell—and discuss the use of seaweeds in herbal blends, how to use them and their wonderful health benefits.
Don't miss this enlightening and flavor-packed class on combining herbs and spices; each student will take home six different blends. We will be using mezzalunas, mortars and pestles, spice grinders as well as knives. Bring an apron, kitchen knives (chef and paring), any favorite tools, to-go mug or drinking jar and a basket or small box to carry your goodies home.
Admission: $22 registration fee to Ozark Folk Center;
$100 fee for class, due at start of class (cash or check please).
$25 non-refundable materials fee to be paid in advance when you sign up. (please send $25 materials fee to Susan Belsinger, 4388 State Route 97, Brookeville, MD 20833)
Class minimum is 2 and maximum is 4.
Call (870) 269-3854 to register for this class. Pre-registration is required by March 1, 2021.